With so many properties needing cleaning, and the requirement for a bespoke, high quality service being required more than ever A Cleaner Company is experienced in provided services to 100's of clients across the south east of the United Kingdom.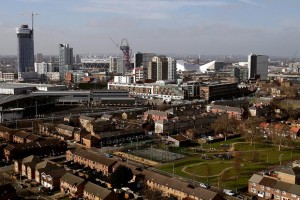 As part of our ever expanding range of services, we are please to be able to provide cleaning services in London. Our cleaning services specialise in professional commercial cleaning, and end of tenancy cleaning.
What Kind Of Services Do A Cleaner Company Offer?
By leaving the cleaning job to the our team of professionals, you can rest assured the job will be done to your high standards. Our wide range of available services can be tailored to your needs, and were are therefore pleased to be able to offer the following services in East London:
Commercial/Contract Cleaning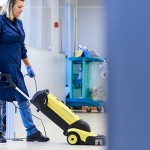 We provide clients in East London a range of commerical cleaning services: Offices & Commercial buildings, Leisure complexes, Schools and Colleges, Council Establishments, Public Buildings including Libraries, Care Homes etc, Manufacturing sites and Car showrooms.
For more information, or to arrange a free site appraisal contact us using our webform today or call: 01277 659999.
Read More About Our Commercial Contracted Services
Landlord/Letting Agent Services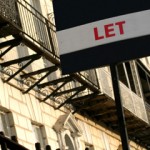 We provide excellent End of Tenancy Cleaning services to tenants, landlords and letting agents. Our end of tenancy cleaning teams are fully trained experts using the very latest products, methods and equipment to produce the very best results.
Our range of tenancy cleaning services have been designed to both meet and exceed any rental agreement terms therefore allowing the tenants' the security of knowing that their deposit will remain intact.
For more information about our post tenancy cleaning services, contact us using our webform today or call: 01277 659999.
Read More About Our End Of Tenancy Cleaning Services
After Builders Cleaning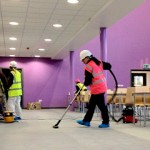 A Professional after builders clean will make your building look it's very best in readiness for occupation by the new tenants.  A Cleaner Company has this service available in East London today. Our teams will remove all dirt, dust, paint, plaster, cement and rubbish left by the builders.
All of our builders cleaning services differ from one job to the next and we can create a plan action to suit our clients individual requirements. We can also provide clients with ongoing cleaning for building sites including site offices and site communal areas.
For more information about our post construction and after builders cleaning services and to arrange a free on site appraisal, contact us using our webform today or call: 01277 659999.
Read More About Our Post Construction Cleaning Services
Communal Areas Cleaning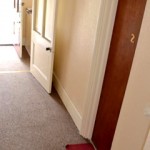 Communal areas and common areas are the first point of contact with your building and it's cleanliness is always of the highest priority. Keeping the entrance of the building or apartment block clean and tidy is extremely important because these areas create a first impression and first impressions really do count.
We provide dozens of companies in your area with these types of cleaning services, which means you can be confident that you will have clean hallways, dust free skirting's, newly vacuumed carpets, polished handrails and unmarked walls. This presents the building as being well maintained looking clean and smelling fresh. Our prices are very competitive in today's market place and are backed up by a quality controlled reliable service.
This service can also be backed up by a regular maintenance and garden service and can be quoted separately or as a total bespoke package.
For more information about our communal areas cleaning service and to arrange a free on site appraisal, contact us using our webform today or call: 01277 659999.
Read More About Our Communal Areas Cleaning Services
You can arrange a free visit and quotation over the phone, to do this call free on 01277 659999.
One of our assessment team can be requested to establish your requirements and priorities, which allows us to design a cleaning task list to meet your company's needs. We help you to create healthier work environment and revitalise the energy in your workplace, which leaves a fresh image of your company.